NOTE: As an Amazon Associate I earn from qualifying purchases. I also earn money from other companies, read my full disclosure here
As you can see lots of different styles of wedding invitations from vintage to 'dragons' and beyond look great in blue and silver.   From the darker navy blue to the green hues of a teal blue, along with pale blue silver is just a natural 'color partner'.
Let's have a look at a few of the cool invitations I've compiled for you.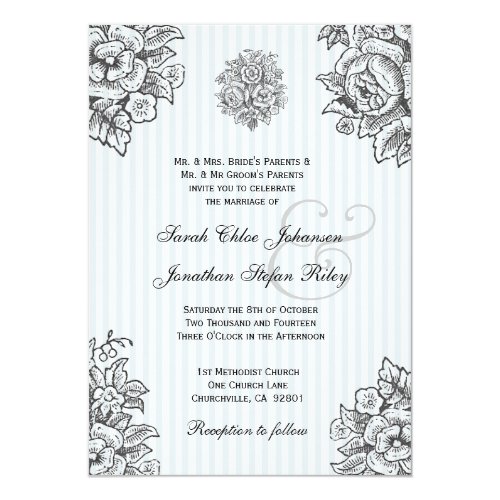 Silver &Blue Vintage Flowers Wedding Invite

Vintage Blue Silver Floral Swirls Post Wedding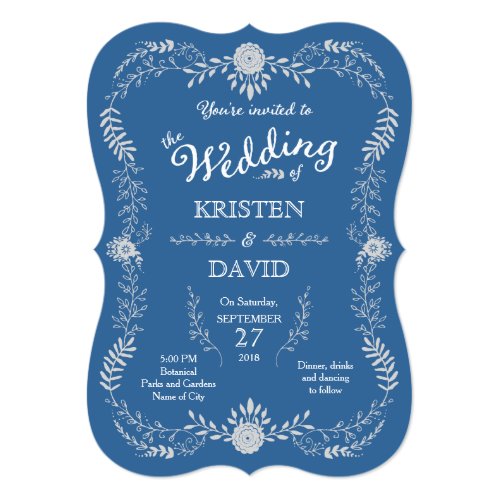 Silver Blue Vintage Wedding Invite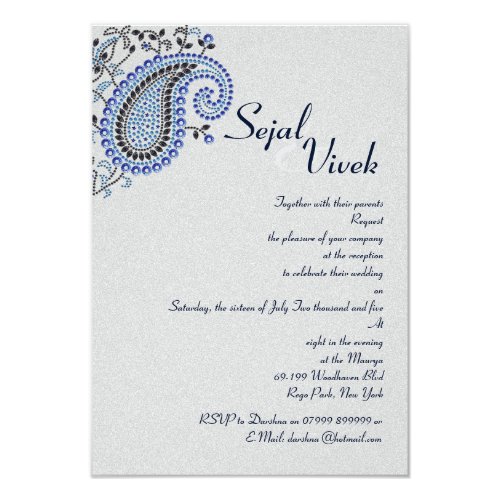 Jeweled Silver Blue Paisley Hindu Wedding Details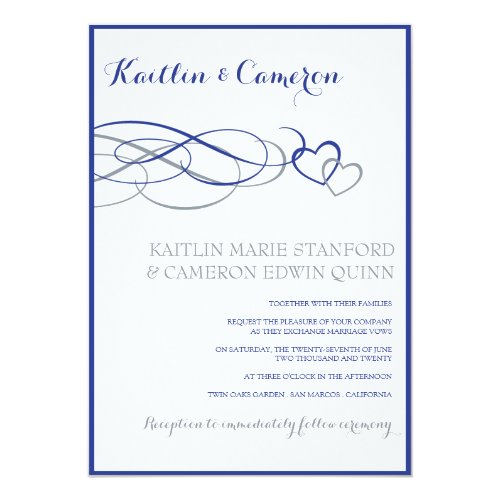 Blue & Silver Wedding Invitation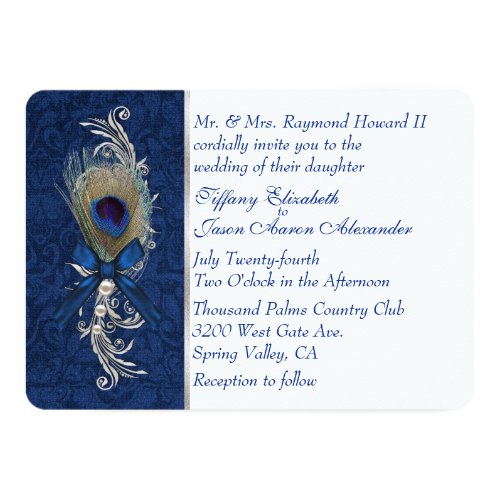 Damask and Peacock Feather Wedding Invitation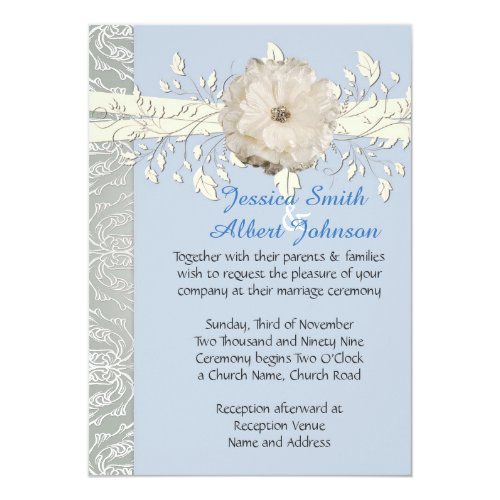 Blue Floral Ribbon Silver Damask Wedding Invite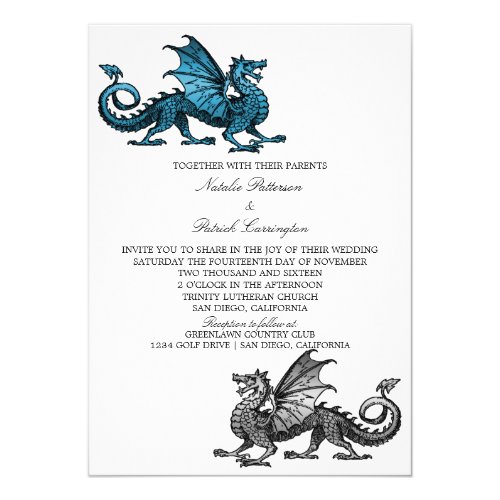 Blue Silver Dragon Wedding Invite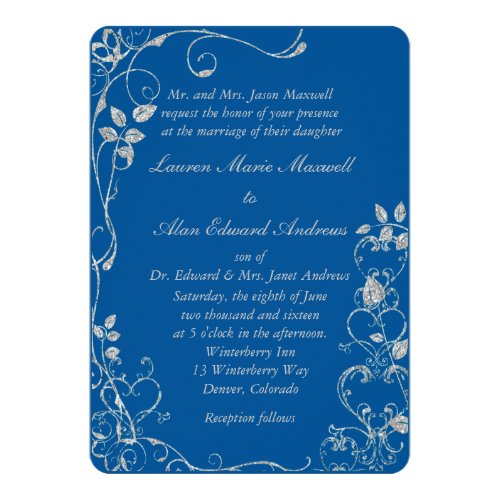 Blue Faux Diamond Heart Swirl Wedding Invitation

Silver and Teal Damask Monogram Wedding Invite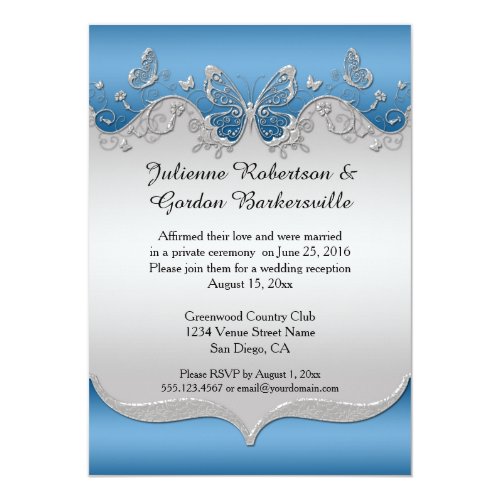 Blue with Silver Butterflies Wedding Invite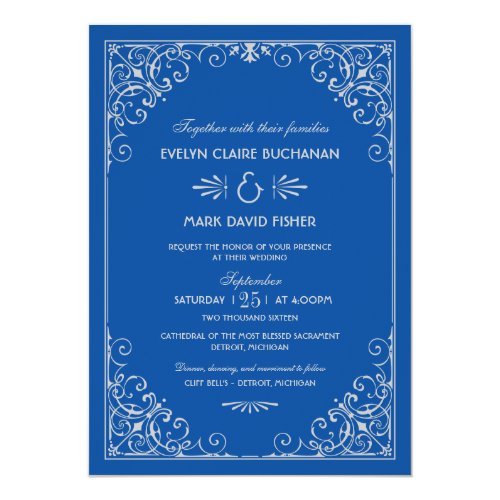 Wedding Invitations | Art Deco Style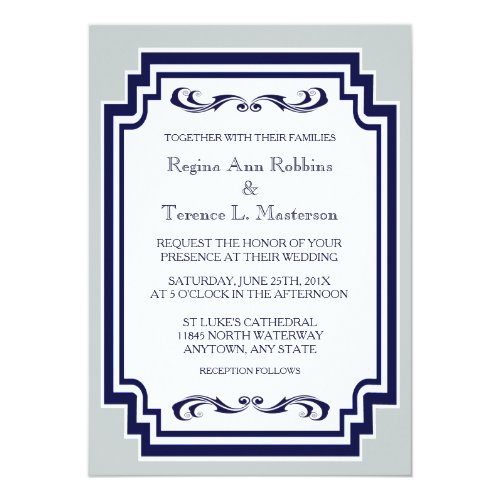 Navy Blue White Silver Formal Invitation

Starfish Monogram Wedding Invitation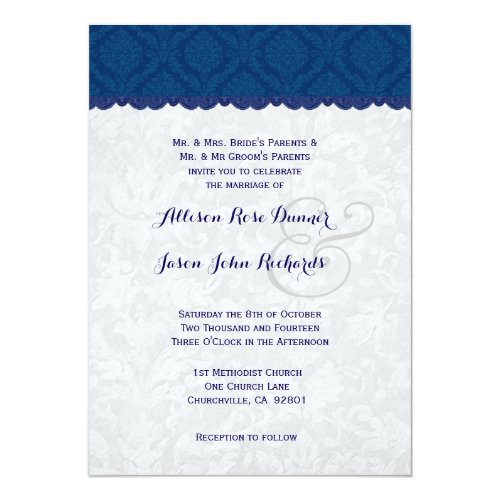 Navy &Silver Damask Wedding Invitation

Of course the most popular use of the blue and silver combination seems to be in the winter wonderland style of wedding. I'm not sure what it is about the combination, but silver snowflakes just seem to sparkle more when paired with blue! Here are some great blue and silver wedding invitations for a winter wedding….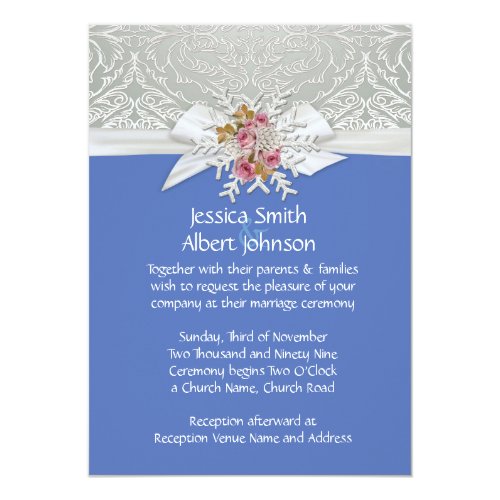 Silver Snow Damask Ribbon Blue Wedding Invite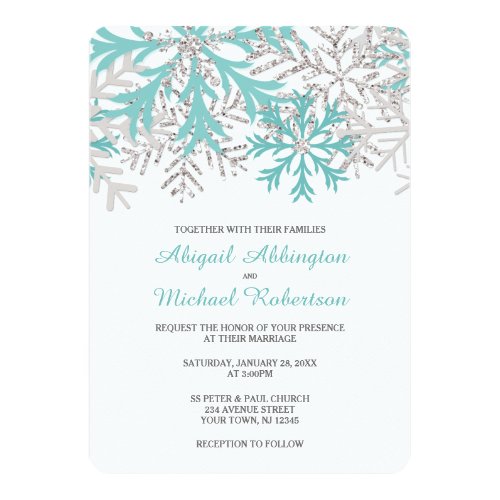 Snowflake Teal Blue Silver Winter Wedding Invites

Winter Wedding Invite | Royal Navy Blue Snowflake

Blue Silver Star Snowflake Winter Wedding Invitation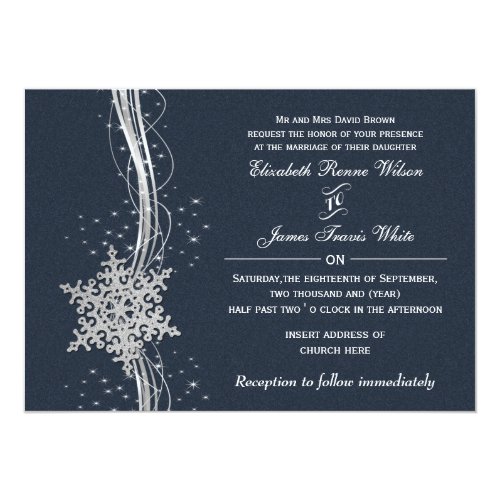 Blue Silver Snowflakes Winter wedding invitations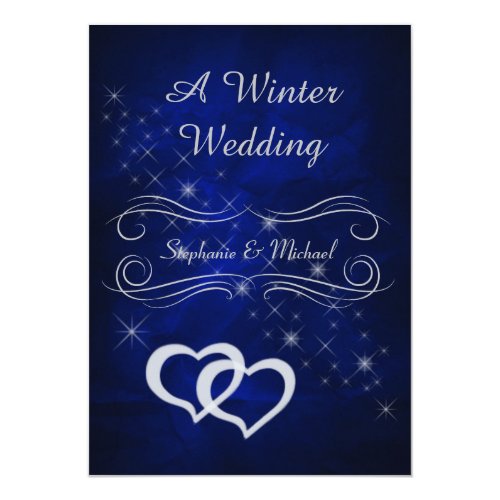 Elegant Blue Silver Winter Wedding Invitation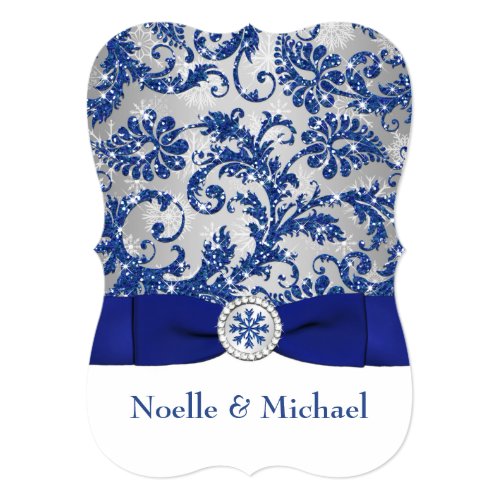 Winter Wonderland Buckle Wedding Invite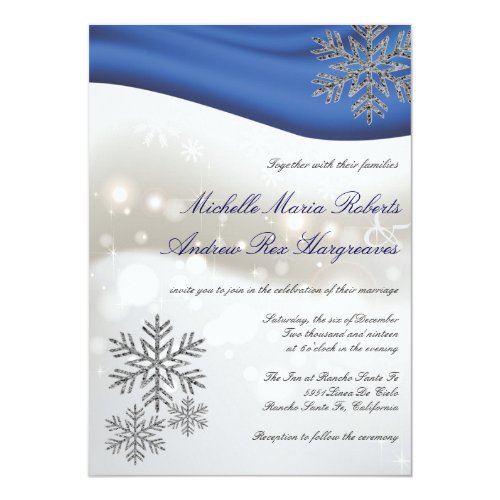 Royal Blue Silver Glitter Winter Wedding Invite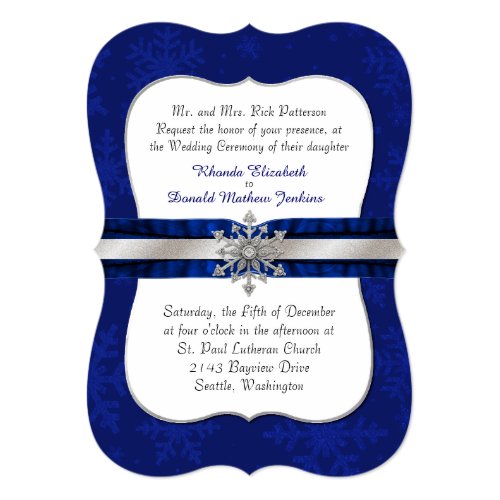 Blue Jeweled Snowflake Wedding Invitation