One of the wedding colors of the year is Radiant Orchid and it's easy to see why as it's absolutely beautiful.   The purple tones have certainly been gaining in popularity over the last couple of years and I think this particular tone is gorgeous – see what you think here –
If you think that this is a color theme you want for your wedding then let's look at some of the gorgeous wedding invitations available for you to choose from –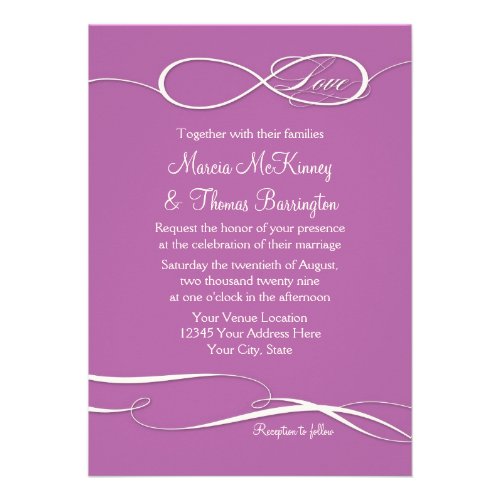 Infinity Symbol Wedding Set Custom InviteCheck Price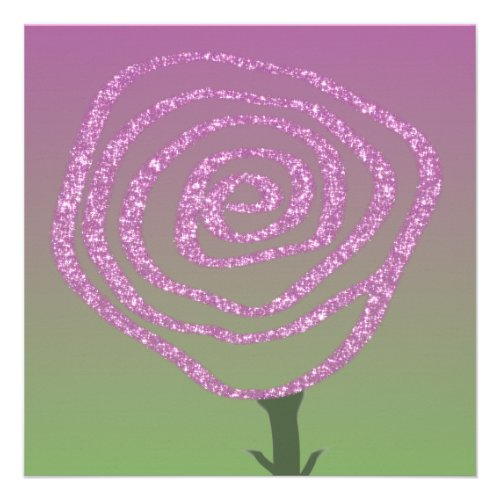 Radiant Orchid Sparkle Rose Wedding Invite Check Price
Radiant Orchid Starfish Beach Wedding InvitationCheck Price
Radiant Orchid Quaterfoil Wedding InvitationCheck Price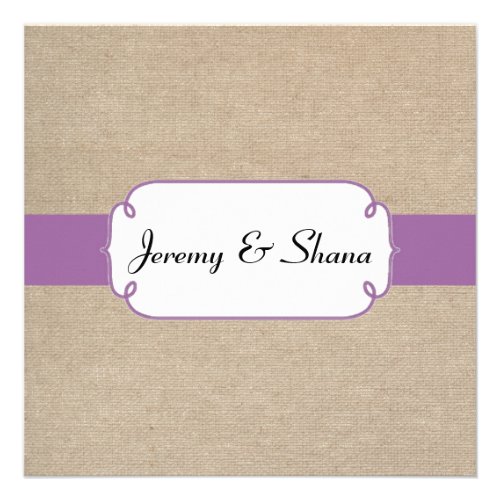 Radiant Orchid and Beige Burlap Wedding InvitationCheck Price
Diamond Bling Radiant Orchid Wedding InvitationCheck Price
There are lots of other styles of invitations that feature Radiant Orchid either as a main color or in conjunction with other colors such as violet tulip or hemlock green or even beige, it all depends on what you're looking for. Personally I love the daisy invitation that is featured on the inspiration board as it's a really simple flower that I think works really well with the color.
If you're after a more formal style of wedding then the Radiant Orchid Quaterfoil invitation above would work beautifully and it also has a very 'en vogue' ombre look to it as well which I think gives it an extra vote!
If you're after more selection be sure to check out Zazzle whether you're looking for vintage style invitations, beach style or something else you'll find a wide range of Radiant Orchid Wedding Stationery to choose from.