NOTE: As an Amazon Associate I earn from qualifying purchases. I also earn money from other companies, read my full disclosure here
Daisies are such a simple flower and yet they are absolutely perfect for a wedding.   Their simplicity evokes a sense of innocence and let's face it who didn't pluck the petals off of daisies when they were younger to see if someone loved you?
Daisy Wedding Invitations by lou165 
I love the look of a daisy themed wedding, don't you? I've actually compiled a selection of great daisy wedding invitations together on another page for you aptly called Daisy Wedding Invitations!
I've also designed a daisy wedding invitation myself which you can see right here –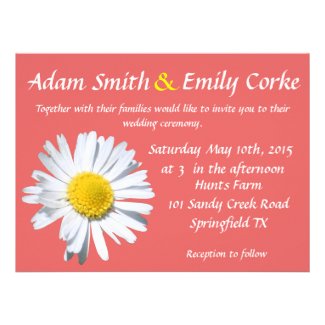 Cayenne Daisy Wedding Invitation by myweddingstore
 This design is available on a number of different colored backgrounds from the gorgeous Cayenne that you see here to a more neutral Sand color, gorgeous Placid Blue and lots more.   I love the look of a daisy and wanted it to be the star of the invitation and I think I achieved that with this design.
If this design doesn't appeal to you be sure to visit the page I linked to above with lots of other styles of daisy wedding invitations for you to choose from.
Other ways of incorporating daisies into your wedding include a daisy 'crown' for your hair or even just for your flower girls.
Daisies as part of your wedding bouquet or for your bridesmaids to carry.
When it comes to your ceremony or reception you can use daisies in balls to hand on the side of pews or from the ceilings; you can have bunches of daisies as centerpieces on reception tables.
Here are a few daisy inspired things to add to your wedding ceremony, reception as wedding favors etc …..
Daisy Rose Silk Hand Tie – Wedding BouquetCheck Price
Daisy, Pearl & Rhinestone Wedding Comb Check Price
Maguerite Daisy Flower Tealight CandlesCheck Price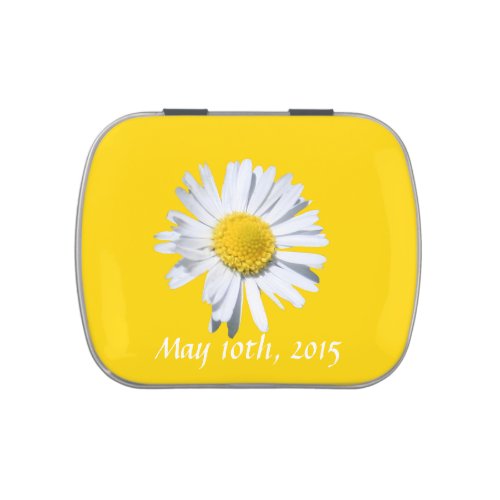 Freesia Daisy Candy Tin Wedding FavorCheck Price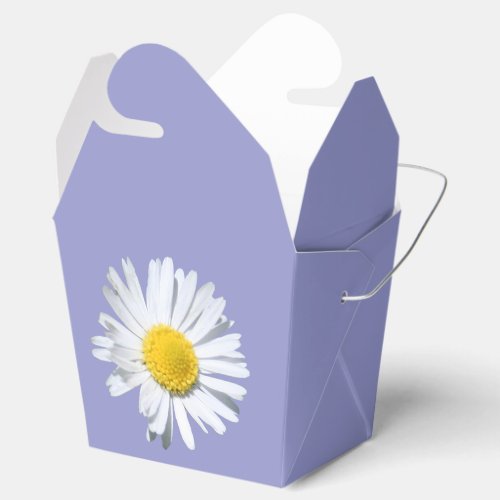 Violet Tulip Daisy Wedding Favor BoxCheck Price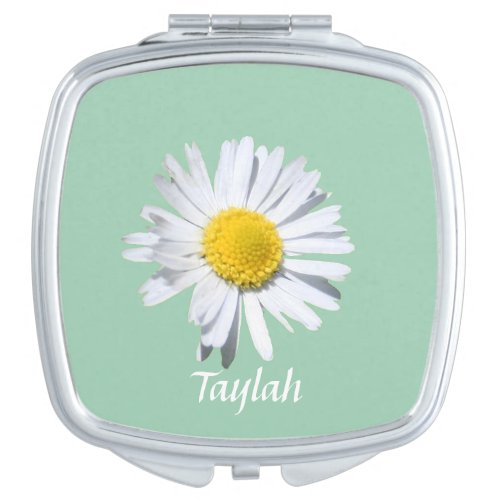 Personalized Daisy Compact in Hemlock GreenCheck Price